India vs Pakistan
The cricketing world is abuzz with excitement of India vs Pakistan battle as the Board of Control for Cricket in India (BCCI) has unveiled a thrilling opportunity for fans. In a move that promises to set the cricketing stage on fire, the BCCI has decided to release a whopping 14,000 tickets for the much-awaited India-Pakistan World Cup clash.
This epic showdown between the arch-rivals, India and Pakistan, is set to take place on October 14 at the awe-inspiring Narendra Modi Stadium in Ahmedabad. The demand for tickets has soared to unprecedented heights, reflecting the fervour and anticipation surrounding this colossal encounter.
The Narendra Modi Stadium, often dubbed the world's largest cricketing arena, is expected to witness a capacity crowd for this historic match. It's a momentous occasion as India and Pakistan lock horns on Indian soil, a spectacle not witnessed since their clash during the 2016 World T20 in Kolkata, where the hosts emerged victorious. India vs Pakistan.
In an official statement, the BCCI declared, "BCCI announces the release of 14,000 tickets for the highly anticipated India vs Pakistan match to be held on October 14, 2023, at Ahmedabad." The board has further disclosed that ticket sales will commence at 12 PM IST on October 8th, 2023. Fans eager to be part of this unforgettable cricketing experience can secure their seats by visiting the official ticketing website.
The Narendra Modi Stadium, with a staggering capacity to accommodate more than 1,30,000 spectators, already made headlines during the World Cup's opening match. The clash between England and New Zealand drew a whopping 47,000-strong crowd, marking a record-breaking attendance for a World Cup opener.
While cricket enthusiasts prepare to witness this clash of titans, both India and Pakistan are gearing up for their respective World Cup campaigns. Hosts India are set to commence their journey against Australia in Chennai, while Pakistan has already made an impressive start with a victory over the Netherlands in Hyderabad.
The excitement is palpable, and cricket fans across the globe are eagerly counting down the days until the India-Pakistan World Cup clash. With BCCI's decision to release 14,000 tickets, the opportunity to be part of this historic encounter is now within reach for many, promising an unforgettable experience for lucky ticket holders. India vs Pakistan.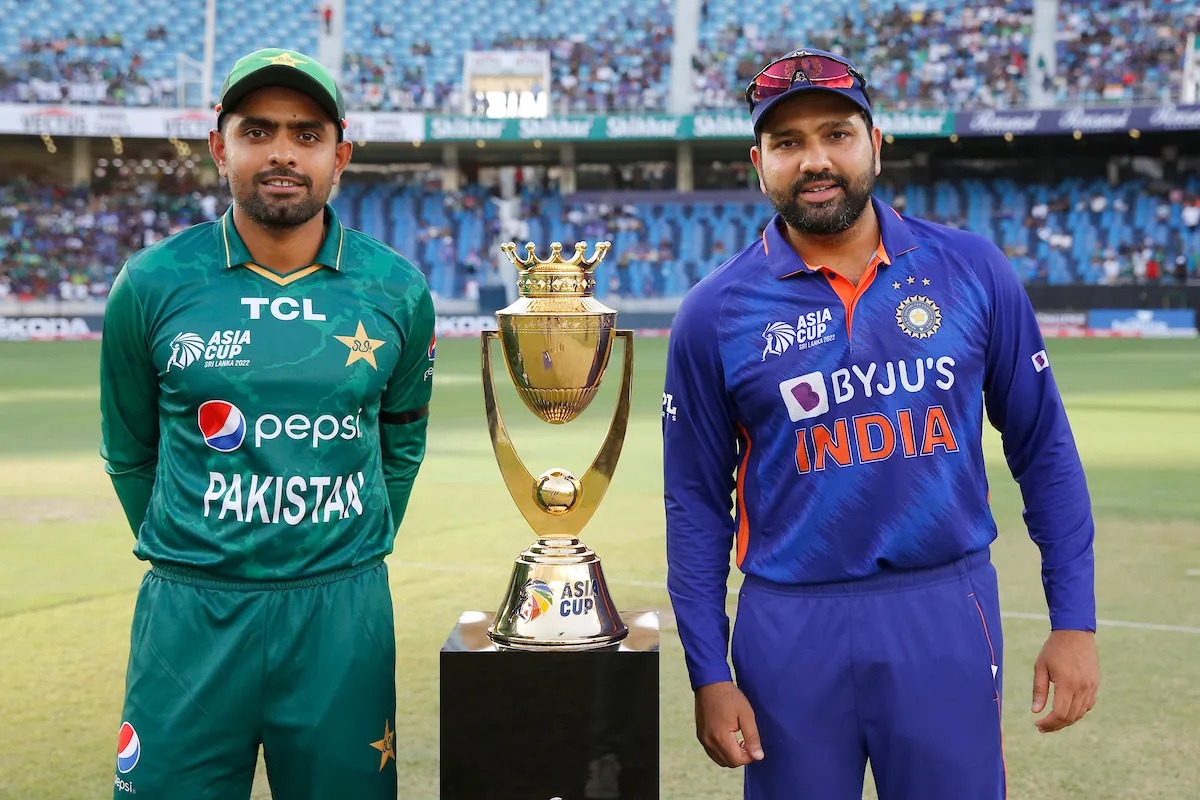 Stay tuned for more updates as the cricketing world gears up for what could be the match of the century – the India-Pakistan World Cup clash at the magnificent Narendra Modi Stadium in Ahmedabad. "BCCI To Release 14,000 Tickets For India-Pakistan World Cup Clash" is the headline that's capturing the hearts and minds of cricket enthusiasts everywhere.
Before we sign off
To read some more insights on this topic and to read more on this, do visit the link, "https://medium.com/@fazlemohd/who-is-the-king-of-cricket-from-sachin-to-kohli-crickets-supreme-monarchs-ba5cee619b00"
India vs Pakistan
Recommendations
Here at www.xhssports.com:
"Who Is the God of Cricket? From Sachin to Kohli: Who Rules as Cricket's Supreme Monarch, and who is number 1 in Cricket."
"How many World Cup India won"
Stay tuned for our upcoming articles, where we'll continue to explore the world of sports and technology, bringing you the latest updates, insights, and more.
India vs Pakistan.